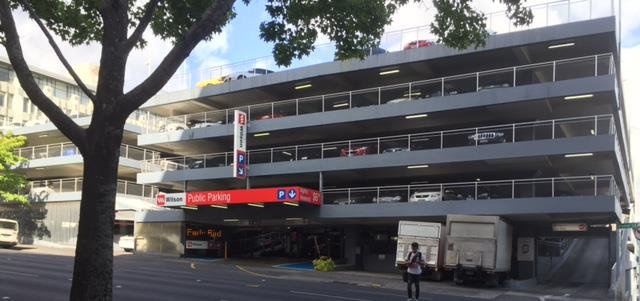 Welcome to the Farmers Carpark Web Site.

Private Carpark spaces are available for rent within the Famers Carpark, located on Hobson Street Auckland CBD.
Within easy walking distance is the heart of Queen Street, Downtown, Commercial Bay, Casino and the Viaduct and Wynyard Quarters.
ProPark is committed to providing a professional and friendly service, competitively priced and with an emphasis on excellent customer service.

Prices range from $225.00 + GST per month for a reserved carpark space. For this price you can enjoy your very own 24hr/7day carpark with private access via a security card to your very own Reserved carpark.

All contracts require a minimum of 3 months then roll month to month, and if you prefer a much longer term license then one is available.

AND…there are no additional nor hidden costs, no charges for bonds, and no administration fees.


Contact us now at sales@farmerscarpark.co.nz; or farmerscarpark@outlook.com to see how we can get you started and we'll send an application form for your perusal.

We look forward to seeing you.
Tim
Propark
Auckland 1051